Featured
For Westerners traveling to the Philippines for the first time, one of the things you become immediately aware of is the fact that there are Security Guards everywhere.
There is an ongoing war of sorts in the Philippines regarding Manila Bay.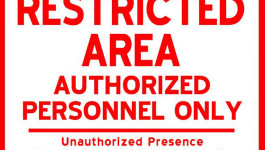 I have always tried to write a travel blog about travel and not too much about me. I wanted to share places and people that I have met in the hopes you might enjoy and experience the things I have had a privilege of seeing.
Travel Stories
March 25, 2011 By thetravellingfool 4 Comments
Anyone who has traveled has at one time had that thought pop into their head, "I could live here". Whether it is that quaint little town in England with the great pub, the  Italian country side, the nightlife of Spain or the tropical beaches, at one time or another everyone has envisioned living the laid […]
Destinations
January 13, 2013 By thetravellingfool 2 Comments
Thessaloniki is the second largest city in Greece and the Capitol of Central Macedonia. Founded in 315 BC by King Cassandre and named after the sister of Alexander the Great, the city is a meld of old world charm and modern city.
Travel Tips
Travel would be much more enjoyable if it weren't for having to book a flight and put up with the actual flying part of the trip.
Are you tired of crappy airline service, long lines, flight delays and people who give the impression they could care less?
Photos
All I can say is they must be pretty smart kids.
Some people like tattoos, some classic cars and some motorcycles. Then there are those that like all three.