Featured
It's more fun in The Philippines. That is the new slogan rolled out this week by the Philippine Department of Tourism. Complete with a Twitter hashtag #ItsMoreFunInThePhilippines, the hope is to drive more tourists to the islands.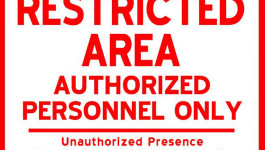 I have always tried to write a travel blog about travel and not too much about me. I wanted to share places and people that I have met in the hopes you might enjoy and experience the things I have had a privilege of seeing.
For Westerners traveling to the Philippines for the first time, one of the things you become immediately aware of is the fact that there are Security Guards everywhere.
Travel Stories
April 24, 2012 By thetravellingfool 2 Comments
I had a chance to interview Wendell Cagape, better known as "Doc Wends", who runs  Journeys and Travels travel blog. Here is what the Doc has to say. Can you tell us a little about yourself? First off, I am a PhD by profession, working in an academe as a board secretary and do part-time […]
Destinations
July 8, 2012 By thetravellingfool 10 Comments
I recently turned down lunch at The White House.  Not that I didn't want to go but I had just eaten 15 minutes earlier.
Travel Tips
Every year people save in order to take that one memorable trip. Whether it's a one week or a one-month trip you want to make the most of it without any glitches. Unfortunately something usually goes wrong and it can be anything from a small inconvenience to something that can totally ruin your trip. The […]
You don't have to pack these travel accessories on your trip but why wouldn't you? They don't take up much room in your luggage and they make things a lot easier. How many times have you been packing and you start to put that tube of toothpaste in your carry on only to stop and […]
Photos
Some people like tattoos, some classic cars and some motorcycles. Then there are those that like all three.
I look for interesting and unusual things to photograph when traveling and I recently saw these old houses on a trip. The photos were taken on Bantayan Island in the Philippines. These old houses were built in the late 1800's and early 1900's and belonged to some of the more wealthy and politically powerful people […]